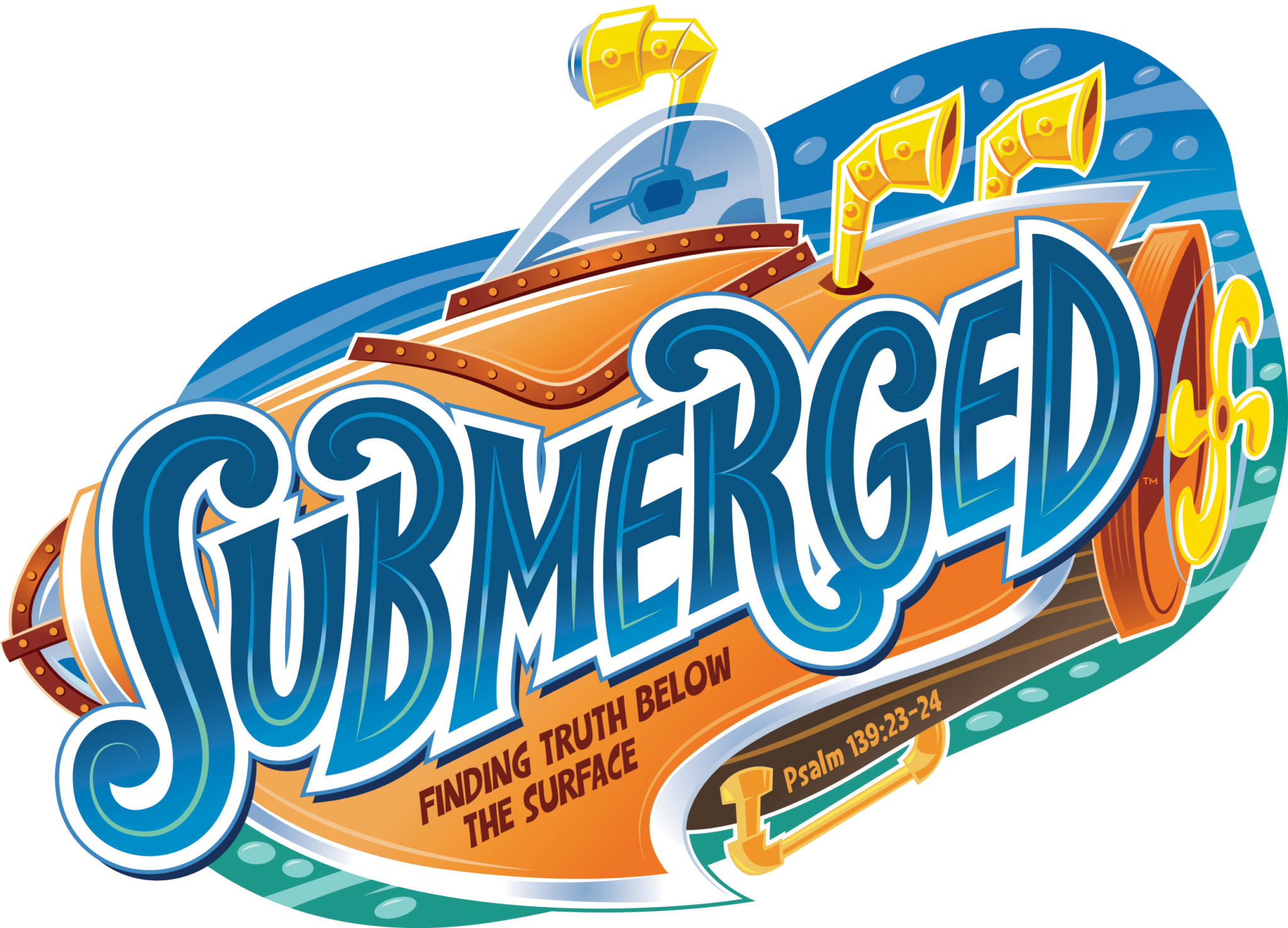 July 18-22, 2016
 9:00 am – 12:15 pm
To register your child online or to register as a volunteer (Oak Grove members only), click here!
Children, age 3 (by 9/1/15) through 5th grade completed (2015-2016 school year) are encouraged to join us!
With "Submerged", we will take your kids on an adventure like no other, deep within the mysterious sea. As kids submerge themselves in God's Word, they will discover that Jesus didn't just see what's on the outside of people. He looked deep down on the inside.
"Submerged", is based on Psalm 139:23-24 which says, "Search me, God, and know my heart; test me and know my concerns. See if there is any offensive way in me; lead me in the everlasting way."
As kids learn to see themselves and others as Jesus sees them, they can realize that everyone needs a Savior – even those who look like they have it all together. A relationship with Jesus Christ changes everything! All you have to do is dive in! The kids will be experiencing God's love and grace through song, dance, crafts, recreation, and so much more. An opportunity to build your child's self confidence and be surrounded by love and prayer.
Join us for a special VBS Sunday on July 19th that you will not want to miss. VBS Sunday will include a free lunch and family activities.
Space is limited in our VBS so you will want to enroll early. If you have an immediate question, please contact Mr. Trey.